The Indoor Aerosol and Exposure Lab is the research group of Brandon E. Boor, an Assistant Professor of Civil Engineering (Architectural Engineering Area) and Environmental & Ecological Engineering (by courtesy) at Purdue University. Our experimental research facilities are located at Herrick Laboratories as part of the interdisciplinary Center for High Performance Buildings (CHPB).
Please feel free to browse our website for copies of our journal papers and to learn more about our ongoing research with collaborators from Finland, Kenya, and across Purdue.
Research Areas: Indoor air quality (IAQ), human exposure assessment, airborne nanoparticles, bioaerosols (fungi, bacteria, pollen, allergens), air quality in occupational workplaces, filtration, particle adhesion & resuspension, early-life/infant exposures, combustion aerosols (engine exhaust, cookstoves), urban air pollution, low-cost air quality monitoring, health effects of air pollution, and fate & transport of VOCs/SVOCs.
Our research tools, along with those of Herrick/CHPB faculty, include state-of-the-art aerosol instrumentation for studying characteristics of particles from 1 nanometer to 30 micrometers in size, reconfigurable living lab office spaces and air handling units, and a variety of environmental chambers. Our work also takes us outside of the lab, for field campaigns, mobile aerosol studies, and personal exposure monitoring.
Lab News
October 2016: EPICS GAQT team gives first design review presentation on their IAQ project with the Nandi community in Kenya!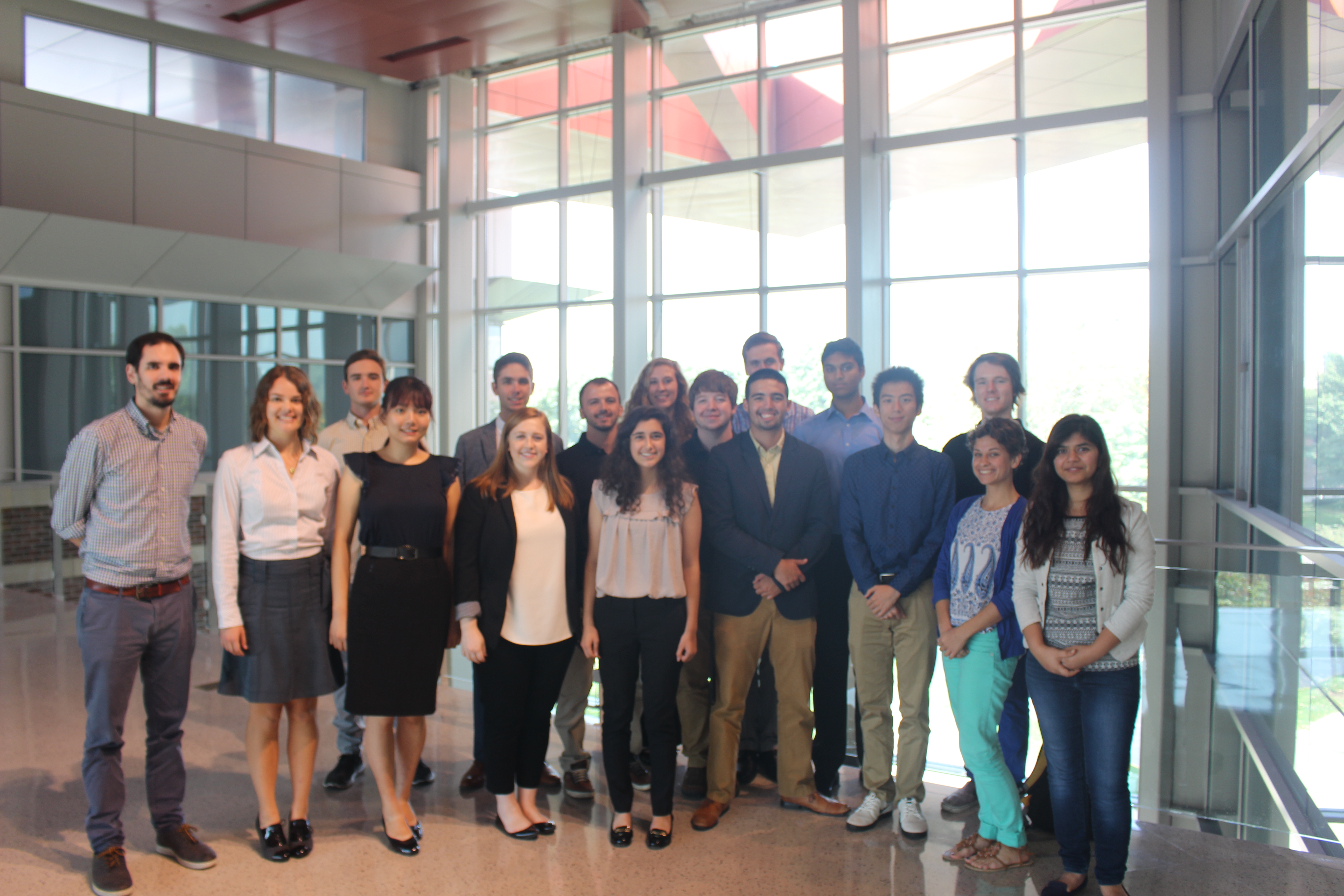 September 2016: Nandi Clean Kitchen Study is featured in the AMPATH Gazeti newsletter!
August 2016: Join our new EPICS team - Global Air Quality Trekkers - and study abroad in Kenya over winter break!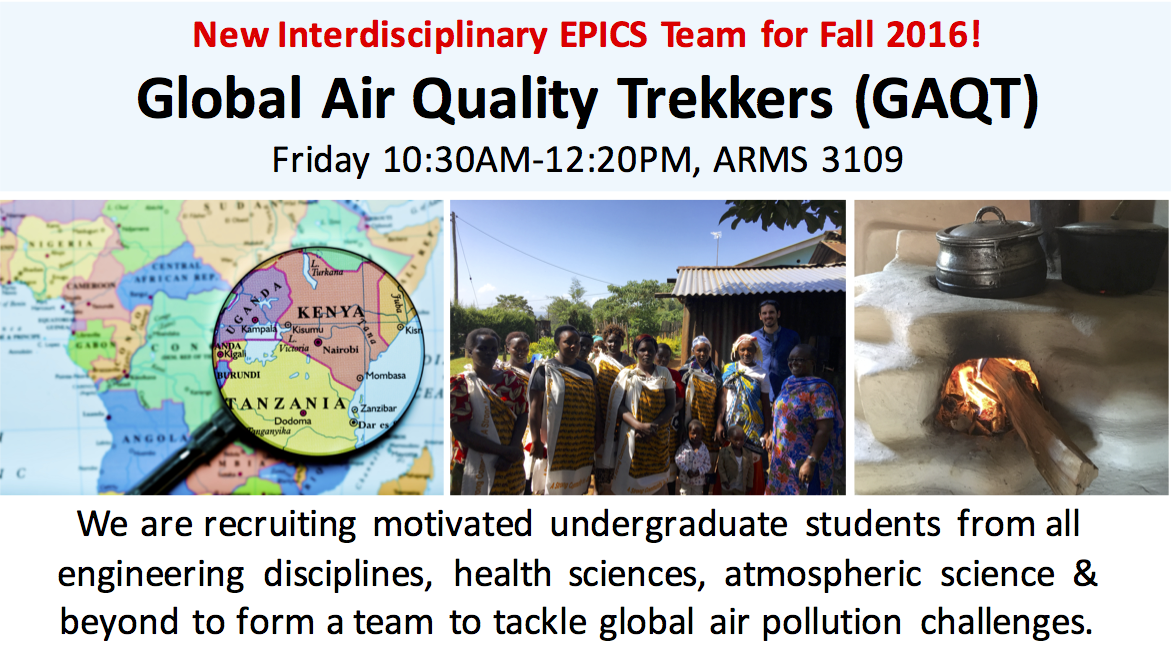 August 2016: Welcome Tianren Wu (new Ph.D. student), Wenxin (Wendy) Wang (new Ph.D. student), Danielle Wagner (new M.S. student), and Jin Pan (visiting undergraduate student) to our group!
July 2016: CNN Health video on our sleep IAQ research - filmed at Herrick Labs!
Article by CNN's Senior Medical Correspondent, Elizabeth Cohen: How to make a Healthy Bed. More coverage by Purdue CE/ME:
July 2016: National Academies open-access report - Health Risks of Indoor Exposure to Particulate Matter: Workshop Summary - published. Chapter 2 covers our resuspension research!
June 2016: Visit to Eldoret, Kenya to begin the Nandi Clean Kitchen Study, in collaboration with Moi University and AMPATH Kenya. Our project is supported by the Global Engineering Program Innovation for International Development Lab (I2D Lab).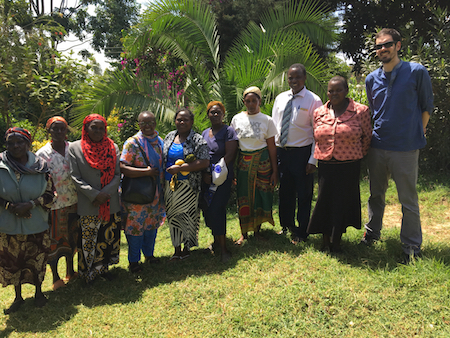 April 2016: Purdue Exponent article on our IAQ research: "Indoor air quality research helps build safer buildings"
February 2016: Talk on particle resuspension at the Workshop on the Health Risks of Indoor Exposure to Particulate Matter at the National Academies of Sciences, Engineering, and Medicine. A PDF copy of my presentation can be found here and you can watch a video of my talk below:
New course in Spring 2016! Indoor Air Quality (CE 597/EEE 595)
Contact Information
e-mail: bboor [at] purdue [dot] edu
phone: +1-765-496-0576
twitter: @brandonboor
main campus: Hampton Hall Rm G241, 550 Stadium Mall Drive, West Lafayette, IN 47907
lab: Herrick Labs Rm 1015, 177 S. Russell Street, West Lafayette, IN 47907